North Bristol Amateur Radio Club
North Bristol Amateur Radio Club website. G4GCT, M0NBC, G6PNB
---

New shack maintenance
The club has had many shacks over the years. A long time ago it was in the "back rooms" where the smokers used to hang out. Yes that does tell you something about how long ago we're talking.
Then it was moved to a separate room within the main hall.
More recently we had a basement shack. Which later became semi non-operational due to water ingress.
At the time of writing we're setting up a "new new" up stairs main room shack. This means brand new coax runs of high quality cable, new wall sockets, workbenches, rotator cable and much more.
Below are a few images of the out of hours work Paul (G8YMM), Luke (M3VHV) and myself Peter (2E0PGS) gave a hand with.
Thanks to those who turned up for moral support. Rickie () and Alan (G7DRU).
Our HF beam antenna got a new rotator cable. A visual inspection revealed we need to fix one of the ropes on the reflector.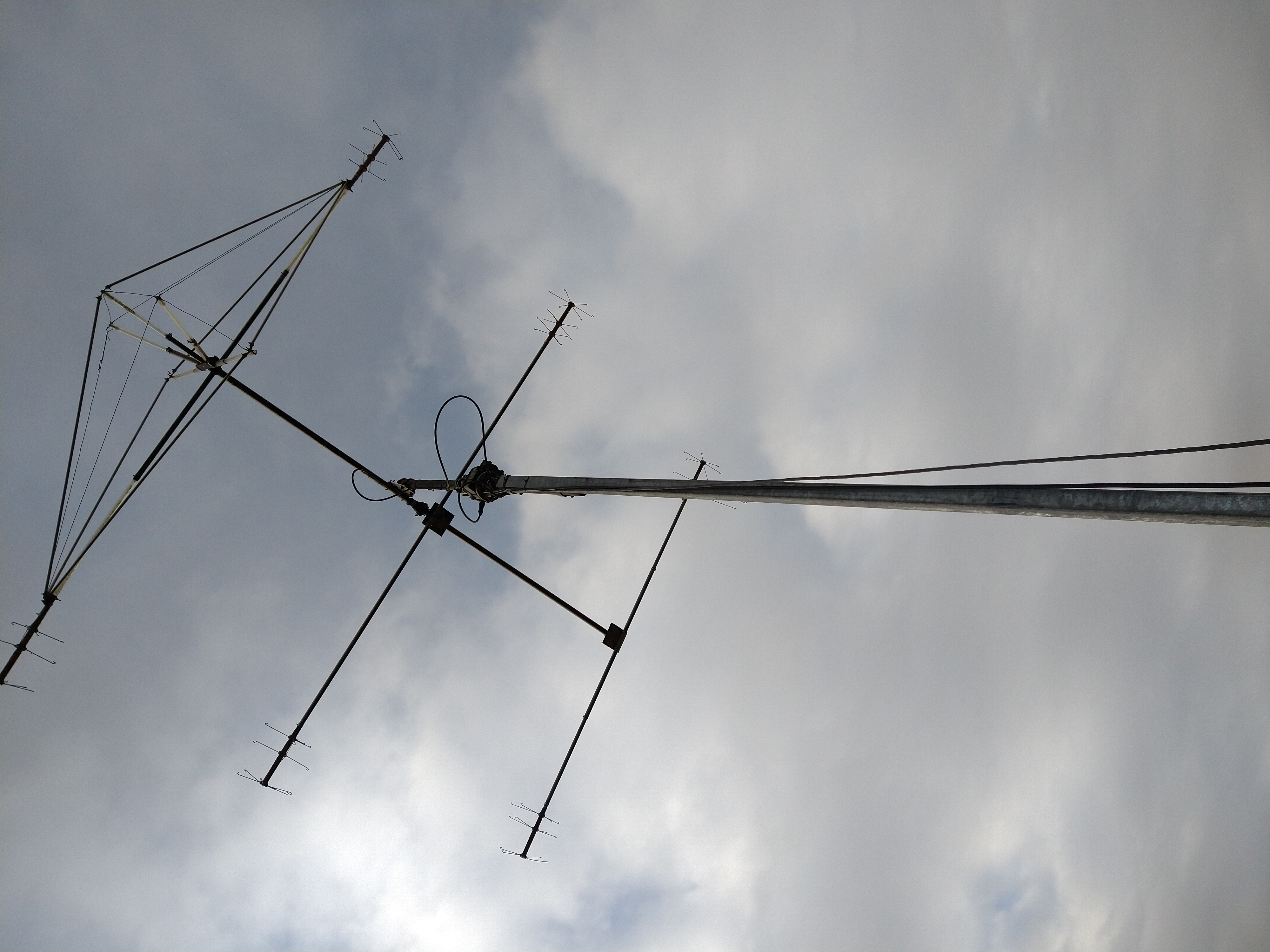 A view of the roof with the HF beam mast wound up and collinear vertical with its new coax which we replaced.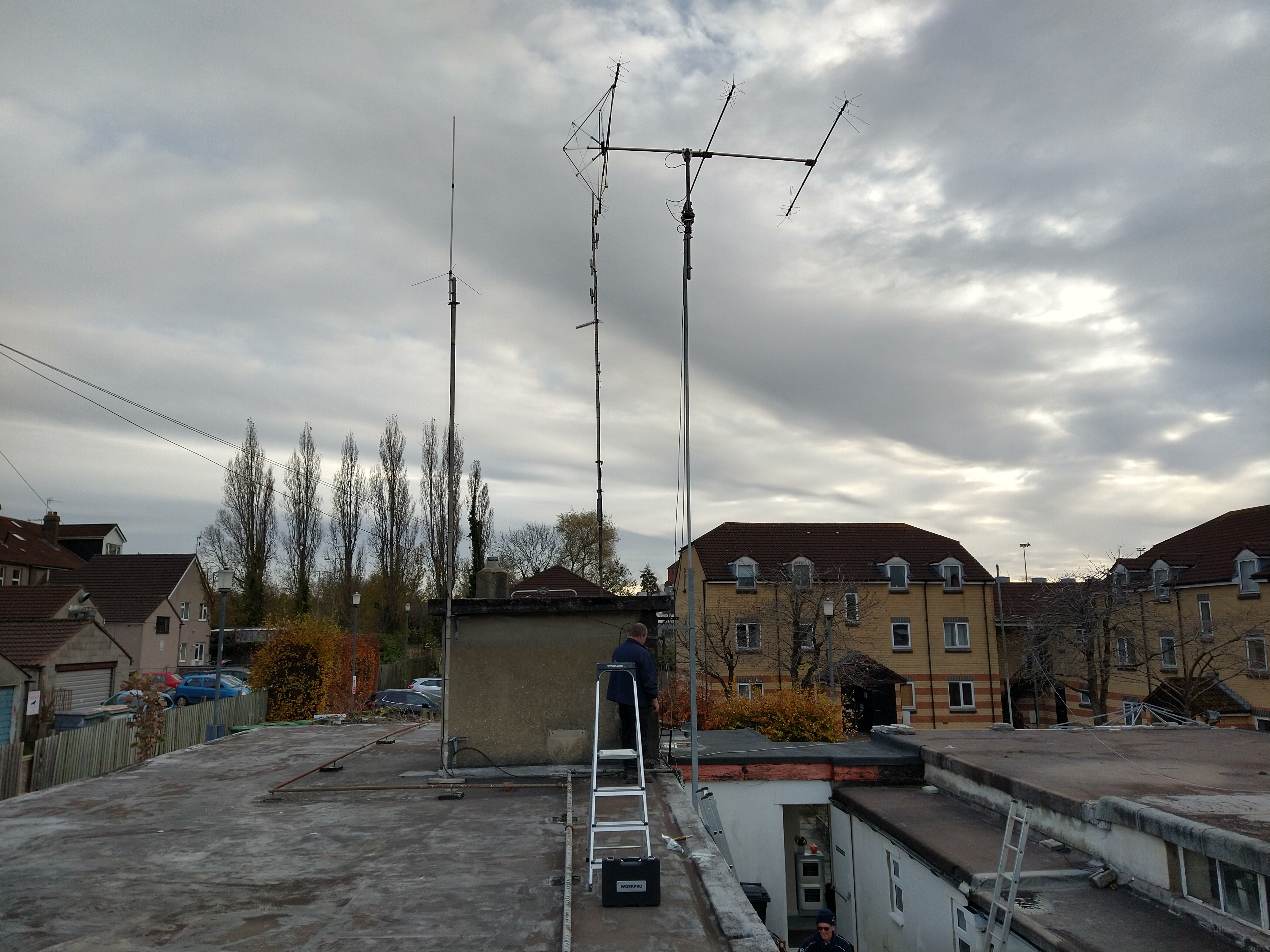 Our RSGB year book for 2022 on top the IC-7600.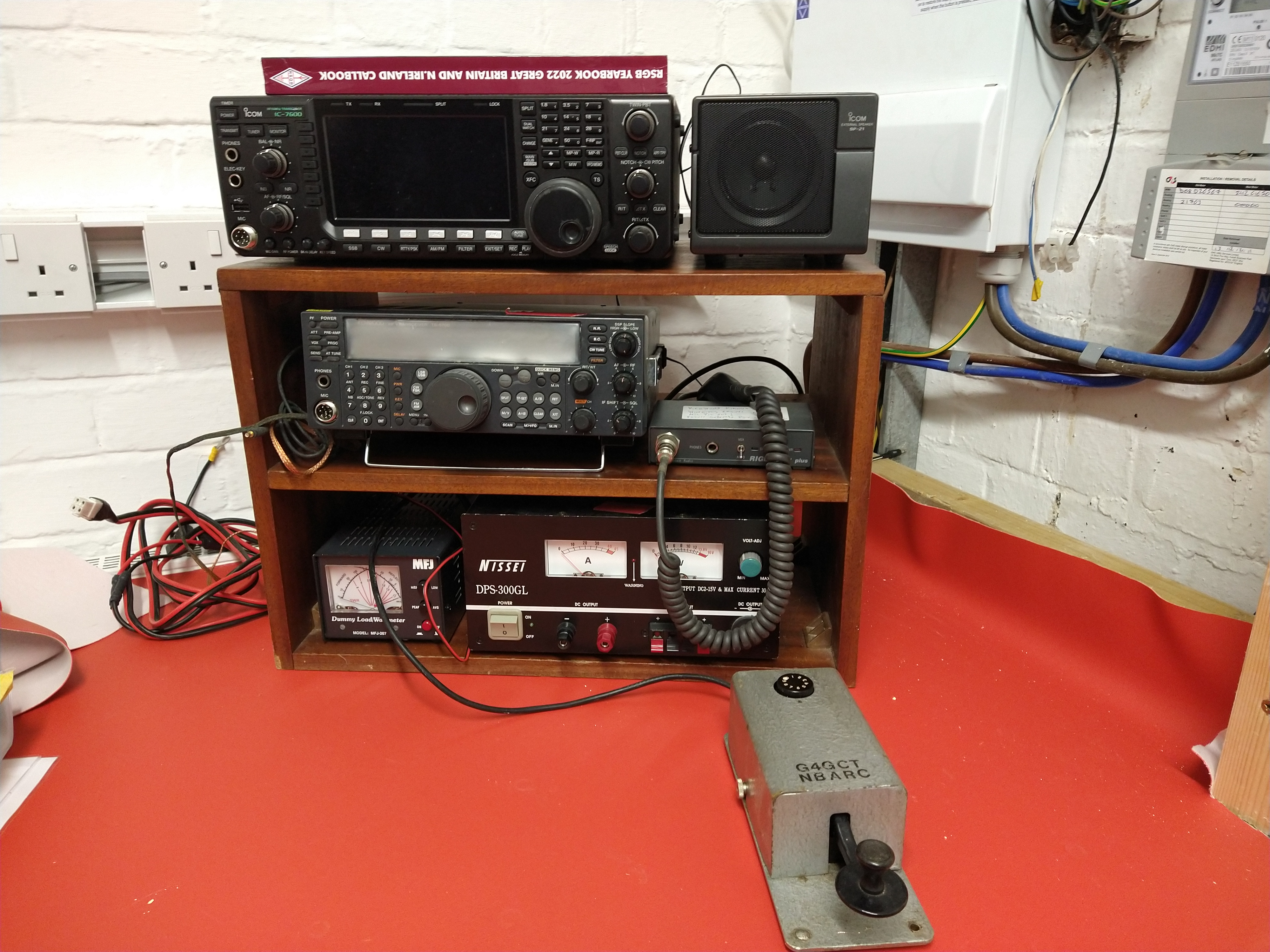 After swapping rigs around a bit and finally plugging them in we're pleased it all works.